Donor Recognition Opportunities
We are excited to announce several new 20-year naming opportunities for Tucson's January 8th Memorial in downtown Tucson. We will be announcing additional naming opportunities in the coming months.
If you are interested in one of these amazing opportunities, please contact jim@tucsonsmemorial.org
Please note: Donor recognition designs are preliminary. The size, the form, the materials and the typography are all subject to change and cannot be finalized until the next phase, when the developed design of the Memorial will be complete.
All proceeds from these and other naming opportunities will help pay for construction of the memorial.
The Memorial Living Wall: $1,000,000
The Memorial Gardens Walk: $500,000 –
Donated by Tucson Medical Center (lead sponsor)
The Memorial Gardens for Victims (6): $100,000 Each or $600,000 for All Memorial Gardens
The Survivor Trees (13): $50,000 Each or $650,000 for All Survivor Trees
The Memorial Lanterns (50): $25,000 Each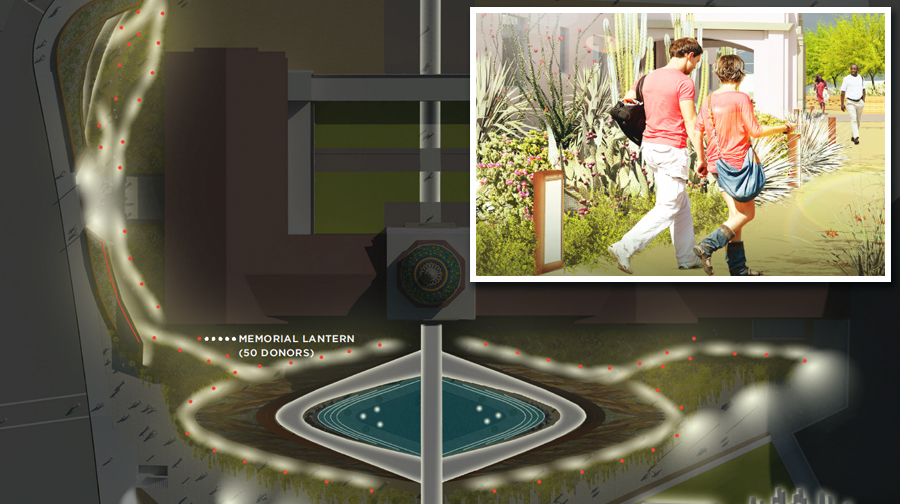 The Memorial Donor Wall (100): $5,000 Each
The Memorial Donor Pavers (250): $1,000 Each